What are the tests for Toxins in Blood Serum?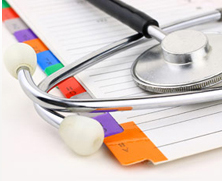 Tests for Micro-molecule Toxins
- BUN (Blood Nitrogen). When your GFR drops, BUN levels raise usually.
- CR (Creatinine). Creatinine is a chemical waste molecule that is generated from muscle metabolism. It is a fairly reliable indicator of kidney function, which is better than BUN.
- UA (Uric Acid). Kidney functions decline or gout can cause elevated UA level.
Tests for Middle-molecule Toxins
- BMG (β2-microglobulin). It helps identify renal tubular and glomerular diseases, glomerular diseases, the the ALB/β2-M ratio tubular disease. Β2-microglobulin can also be used after renal transplantation survival of diabetic nephropathy, gout, kidney, and certain tumor malignancy diagnosis and treatment monitoring.
- CycC. It is a perfect indicator of kidney function. It specially works in children or elderly patients. This toxin may lead to Amyloidosis.
- IL-6 (Interleukin-6) has diagnostic importance as one of the earliest indicators of acute or mild inflammation, or infection. This toxin is usually indicates the complications of CKD, such as cardiovascular disease, malnutrition, uremic anemia.
- PTH (Parathyroid Hormone). Elevated PTH level indicates renal osteopathy.
Toxin-binding protein
- RBP (Retinol Binding Protein). It reflects kidney function decline faster than CR. And dropped RBP level may be associated with liver disease and malnutrition.
- HCY (Homocysteine). It is an independent factor of cardiovascular disease, which increases patient's risk of heart disease.
Why choose tests for Toxins in Blood Serum?
These tests offer an overview of waste products in your blood, which helps your doctor choose right method to clean your blood. Various toxins need different blood dialysers. In addition, the tests give directions to improve your prognosis.
Leave a Message
Any questions?Fill the form below and we will surely attend to you within 24 hours.Free medical answers from experts!
About Hospital
Patient Story
Special treatment