Top Seven TCM Therapies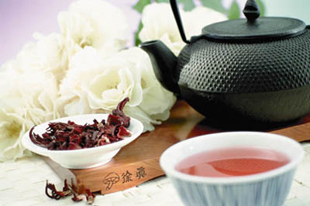 The seven TCM stereoscopic therapies include: cycle therapy, hot compress therapy, foot bath therapy, full bath therapy, enema therapy, Oral Chinese Medicine Therapy, moxibustion therapy.
Each of seven therapies has its own disadvantages and forms the system by itself. Related and complemented to each other, they form an organic stereoscopic system of therapy.
Cycle Therapy
Drawing out toxin——drawing out pathogenic factors in blood tier.
Drawing out toxin with cycle therapy
Cycle therapy refers to such a treatment that crushing the Chinese medicines that can draw out toxin, smearing them on different body parts according to various diseases, and drawing out different toxins from blood tier with different medicines.
Diagnosing and determining cycle
(1) Find the reactive area of disease on the skin by meridian theory and palpation.
(2) Draw gyrate cycles on the reactive area with special Chinese medicines.
Administration:
Once per day, draw gyrate cycles on each of reactive areas five times, circle clockwise in cold diseases whereas counterclockwise in heat diseases. 4-8 hours later, take a bath with warm water and wash the cycles. Short course of treatment for seven days, long course of treatment for 49 days
Full Bath Therapy
discharging toxin—discharge toxic pathogen in the meridians and visceral
Full bath to discharge toxin
Full bath with Chinese medicine is to decoct medicines that can discharge and blend them into medicinal soup, then to let patients enter into the soup to bath fully in sufficient time, which can make ingredients in medicines immerse into body striae, enter into meridians and viscera, open pores and bladder, and discharge toxic pathogen in meridians and viscera through sweat and urine.
Action principle
With the aid of warm gas in medicines and medicinal soup, promote flow of meridians and qi and blood, make pores open and acupoints unimpeded.
The medicines for full bath permeate into striae and meridians through pores and acupoints, enter into viscera along meridians, disperse lung and open orifice, warm kidney and strengthen yang. With such actions, they can restore dispersing and descending of lung as well as steaming and transforming of kidney, discharge toxic pathogen in meridians through sweat and in viscera through urine.
Oral Chinese Medicine Therapy
Detoxification—detoxicating toxic pathogen in viscera
taking orally to detoxicate
The key to take Chinese medicine orally is to process medicines that invigorate blood and dissolve stasis, make oral capsules or medicinal soup, and take medicines orally to detoxicate phlegm stasis and damp turbidity in viscera.
Therapeutic characteristics
Focus on the usage of medicines that invigorate blood and dissolve stasis in order to treat various inflammation and toxic stasis with that function.
Practice has proved the good efficacy.
Therapeutic principle
Detoxicate pathogenic factors in heart, lung, spleen, stomach, gallbladder and twelve meridians to smooth the flow of qi, blood and body fluids. In this way, the basis of generating blood stasis, water-dampness, phlegm can be dissolved.
Enema Therapy
Draining toxin—draining pathogenic factors in the intestinal tract
Draining toxin by enema
with the decoction of traditional Chinese medicines into one has catharsis effect, high retention enema, xie except in the gut of the poison cloud real evil.
Decoct Chinese medicines with the purgative function and use high retention-enema to drain pathogenic factors of toxic turbidity.
Action principle
Drain pathogenic factors of toxin turbidity with rectal administration, smoothing fu-qi and descending turbid qi, and restore the function of spleen and stomach to elevate the lucid.

Foot bath therapy
Stimulating original qi—stimulating original qi in kidney meridian
Stimulating original qi by foot bath
Stimulate original qi in kidney meridian and eliminate toxic pathogenic factors in kidney meridian by immersing feet into the medicinal decoction, which can act on Yongquan acupoint (KI 1) and Taixi acupoint (KI 3). This treatment of foot bath can make original qi in kidney meridian of foot-shaoyin sufficient and flow smoothly to enter into kidney and then the original qi in kidney can be restored.
Moxibustion Therapy
adjusting healthy qi——strengthening healthy qi in human body
strengthening healthy qi with moxibustion
Adjust qi and blood in meridians by moxibustion, making flow of qi and blood smooth, harmonizing viscera, and nourishing and fixate defensive qi. In this way, body resistance can be restored. The therapeutic aim of retaining healthy qi in human body and resisting attack of pathogenic factors is achieved.
If you are interested in our therapies,you can consult our online doctors directly.
Hot Compress Therapy
The main function is to cleansing toxic pathogenic factors in kidneys by hot compress. Hot compress on bilateral Shenshu acupoints (BL23) is to micro-process medicinals that eliminate toxins and recover original qi, and apply them on Shenshu acupoints (BL23) externally. In such a way, the aim of cleansing toxin can be attained, with pathogenic toxin removed and original qi restored.
Leave a Message
Any questions?Fill the form below and we will surely attend to you within 24 hours.Free medical answers from experts!
About Hospital
Patient Story
Special treatment