Micro-Chinese Medicine Osmotherapy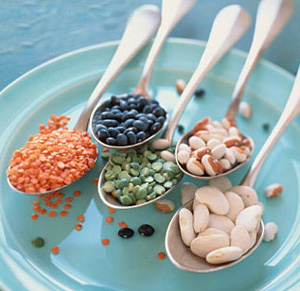 Micro-Chinese Medicine Osmotherapy is a new therapy which is based on traditional Chinese herbal medicines which have a thousands of years history. It perfectly combines the advantage of Chinese medicines and Western medicines together to enhance the medicine efficacy obviously. It is an external therapy, in which the small pieces medicines can be absorbed into kidney lesions at fast speed.
What are the functions of Micro-Chinese Medicine Osmotherapy?
1. Expanding blood vessels. Micro-Chinese Medicine is able to expand blood vessels providing enough blood and oxygen for kidney thus protecting the remaining renal functions.Meanwhile it also regulates blood circulation, excretes stasis in the blood.More importantly,it can greatly relieve the conditions of high pressure, high filtration, high perfusion in the kidneys.
2. Anti-inflammation.Inflammation Response is a dangerous factor for aggravating renal conditions.If inflammation response continues to occur,the deposition of immune complex is increasing.Therefore anti-inflammatory effects so as to avoid further renal damage.
3. Anti-coagulation. Coagulation is a dangerous complication.Chinese medicines have the function of ensuring the smoothly blood circulation thus providing enough oxygen and blood for kidneys thus helping self-regeneration and self-recovery.
4. Degradation of extracellular matrix. To avoid consistently renal damages and repair the damages of renal intrinsic cells, extracellular matrix are better to be cleared away so as to create a better environment for kidney recovering itself.
What are the advantages of Micro-Chinese Medicine Osmotherapy?
In order to make Micro-Chinese Medicine Osmotherapy clear,the specific advantages of Micro-Chinese Medicine Osmotherapy are as follows:
1. Micro-Chinese Medicine Osmotherapy is a external therapy so as to permeate into kidney directly and efficiently.Meanwhile it also protects gastrointestinal tract by avoiding orally taking Chinese medicines.This therapy needs to work on BL 23 Acupoint on the skin.So it combines the advantage of Chinese medicines and Western medicines.
2.There is no surgery and will not cause any side effects or injuries to the body. During the treatment, patients only need to lie on their back and it is like a massage. It is very comfortable and safe.Therefore it is especially chosen by most patients.Moreover, it is more economic than dialysis and kidney transplant.
What are the disadvantages of Micro-Chinese Medicine Osmotherapy?
1.If patients have allergic reactions to Chinese herbs, the therapy is not available to them.
Kidney disease is a condition in which these renal intrinsic cells are attacked and lose their ability gradually, so kidney function, also known as GFR, declines accordingly. When kidneys can't work normally, more and more waste products and toxins build up in the body to cause various complications.
2. Compared to the western pills,Chinese medicines need to take longer to take effects.However,the medicines efficiency can last longer.
3. Though the medicines applied in Micro-Chinese Medicine Osmotherapy can stimulate the self-replication of damaged renal inherent cells and repair the kidney damage gradually, it alone is not enough to manage the disease if little kidney function is left.
Leave a Message
Any questions?Fill the form below and we will surely attend to you within 24 hours.Free medical answers from experts!
About Hospital
Patient Story
Special treatment