Kidney Transplant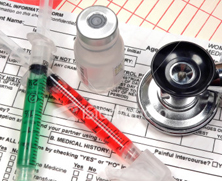 Kidney Transplant needs to find a donor at first place.Kidney Transplant is practiced when patients have seldom kidney functions.A healthy kidney will be applied to replace the damaged kidney so that many patients get rid of dialysis and other renal replacement therapy.
Dangerous situations of Kidney Transplant
I Bleeding and Infections are the two dangerous factors when you accept Kidney Transplant.
II The anesthesia risks including breathing problems and serious reactions to medications.
III Side effects from medications used to prevent transplant rejection, include increased risk for infections and damage to your liver or other organs.
IV Some other dangerous factors may include heart attack or stroke, wound infections or blood clots.

The life expectancy of people with transplanted kidney
There are sources of getting kidney.Kidney may gets from a living person or a recently deceased person.The life expectancy needs to be diagnosed according to individual conditions.Generally speaking,if you get a kidney from a living person,you may live more than 5 years.On the contrary,your life expectancy is less than 5 years.This data is only your reference.
The Contraindications of Kidney Transplant
1.The kidney lesion is caused by systemic diseases such as amyloidosis, nodular arterial inflammation and diffuse vasculitis because these diseases will affect the transplant kidney.
2. Patients having serious systemic infections, tuberculosis, peptic ulcer and malignant tumor because the intake of immunosuppressant and steroids after the transplant will aggravate the illness condition.
3. In case of serious medical diseases and the patients can not bear the surgery and anesthesia such as heart disease, chronic obstructive pulmonary disease, liver cirrhosis, etc.

The Prognosis of Kidney Transplant
When patients accept Kidney Transplant,infections and many other side effects follow one by one.Therefore many patients concern the survival rate and life expectancy after the transplantation.Traditionally speaking,the survival rate of the transplanted kidney within 1 year is above 90%,5 years is 90%, 10 years 60%.
Leave a Message
Any questions?Fill the form below and we will surely attend to you within 24 hours.Free medical answers from experts!
About Hospital
Patient Story
Special treatment
Latest Articles