Hormonotherapy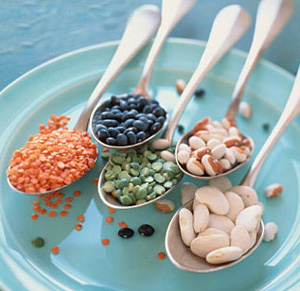 Steroid Therapy is another therapy to treat kidney diseases.It is used usually in the clinical.Generally speaking,most patients need steroid therapy during the treatment.Steroid therapy can get short-term efficacy immediately and relieves patient's symptoms to some certain degree.Meanwhile,Steroid Therapy also brings various side effects to patients.Glucocorticoid is commonly used to treat Nephrotic Syndrome.Here we explain further.
Glucocorticoid is also called "adrenocortical steroid".The secretion is mostly depending on the adrenal cortex.The main functions of steroid is to relieve proteinuria,edema and hematuria and other symptoms by oppressing the inflammatory response and immune reaction.
What are the advantage of Glucocorticoid Therapy?
1.Oppress the inflammation response
Steroids can suppress the synthesis of IL 2 to restrain the activation of T cells thus preventing further serious immune inflammatory reaction.
More specifically,the permeability of capillaries can be decreased and the edema becomes disappear.Most importantly,the releasing of active substances can be reduced.
Meanwhile,it has the function of controlling the releasing of inflammatory factors and reducing inflammatory infiltration.
2.Oppress the immune reaction
The recognition ability of lymphocytes will be destroyed and the immunocompetent cells will be spread less and less.
It helps to stop B cells transforming into plasmocyte thus reducing the production of antibodies.
It controls the releasing of inflammatory factors thus reducing allergic reaction.
3. Antitoxic function
It can combine with endotoxin to prevent the pathological changes due to it.
Side effects caused by long-term and large dose use
I Because of material metabolism and water-electrolyte metabolism disorder, symptoms like moon face, buffalo hump, central obesity, acne, pilosity, hypokalemia, high blood pressure may appear. However these symptoms can disappear naturally after stopping taking medicine. And if necessary, the expectant treatments like taking hypotensive drugs, hypoglycemic drugs, low-salt diet, low-sugar and high protein diet are needed.
IIInducing or aggravating infections.
III The digestive system complications: promoting the gastric acid and pepsase's secretion and restraining mucushttp's secretion, declining the resistance of gastrointestinal mucosa. So it can induce or aggravate the duodenal ulcer, gastric ulcer, even hemorrhage of digestive tract.
IV The cardiovascular system complications: long-term use can cause high blood pressure and atherosclerosis.
V Osteoporosis, psychiatric disorders, and even long-term use can influence children's growth and development and cause infertility.
If patients make the decrement too fast or stop taking medicines all of a sudden, adrenocortical atrophy, nausea, vomiting, fatigue and low blood pressure may appear.
What are the contraindications of glucocorticoid?
Severe mental disease, epilepsia, active peptic ulcer disease, newly gastrointestinal anastomosis, fracture, wound healing period, keratohelcosis, the hypercortisolism, severe high blood pressure and Diabetes, pregnant woman, varicella, fungal infection and so on.
Leave a Message
Any questions?Fill the form below and we will surely attend to you within 24 hours.Free medical answers from experts!
About Hospital
Patient Story
Special treatment