Blood Purification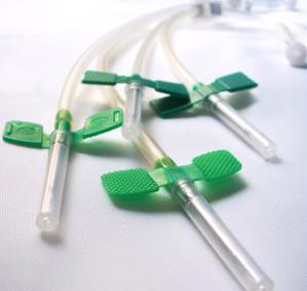 Blood purification is a kind of effective treatment that can help you clear harmful substances away from blood. Blood circulates throughout the whole body.During the process, oxygen and nutritions can be transported to every organ of our body, meanwhile toxic substances can be eliminated. When blood is polluted by various harmful substances, we can not live normally. With high useless substances in blood, our internal organs will be threatened seriously. Blood Purification is needed by kidney failure patients, as kidney is the organ that takes charge of eliminating wastes and toxins in the blood. When kidneys are damaged seriously,they will not be able to function properly. Under such a condition, toxins pile up in blood. For kidney failure patients, they need to get these harmful substances removed effectively; otherwise, other health tissues will be caused quickly. Clinically, the most common complications of kidney failure is cardiovascular disease which is the leading cause of death among End Stage Renal Disease patients. Blood purification helps to clear blood effectively and quickly. For kidney failure patients, different blood purification can be used to purify blood and which method will be used always depends on their specific illness condition and generally it is concluded in the follow:
Plasma exchange
Similar with other kinds of blood purification, plasma exchange also plays an important role in treating kidney disease, in particular the Systemic Lupus Erythematosus and Lupus Nephritis.
Immune Adsorption
Immune adsorption is a relatively new blood purification technology. With the help of immunosorbent, it can successfully remove pathogenic factors in blood. It is developed on the basis of plasma exchange and now has been successfully used to treat different illnesses.
Hemoperfusion
Hemoperfusion is another kind of blood purification method and also called blood perfusion. Different from other types, this kind of blood purification focuses on removing toxic substances from the blood.
Hemofiltration
Hemofiltration works differently from hemodialysis. Compared with hemodialysis, it is more effective in clearing middle molecular substances away from blood. Whereas, hemodialysis is more helpful in removing small molecules.
Hemodiafiltration
Hemodiafiltration is a combination of hemodialysis and hemofiltration and it integrates the merits of them. Even so it is not an ideal blood purification, as it may cause great loss of protein, soluble vitamin, trace elements and so on.
What are the side effects of hemodialysis?
Hemodialysis is helpful and it is the most direct way to purify blood. However, this does not mean hemodialysis is an ideal treatment. Clinical experiments show that long-term hemodialysis will cause a series of side effects which go as follows:
Infection and clotting
Headache
Restless syndrome
Low blood pressure
Itchy skin
Muscle cramps
Disequilibrium Syndrome
Aside from the above side effects, hemodialysis patients may also experience many other discomforts like nausea, vomiting and chest pain. Also, the longer time the patients do hemodialysis, the more serious these side effects are.
Leave a Message
Any questions?Fill the form below and we will surely attend to you within 24 hours.Free medical answers from experts!
About Hospital
Patient Story
Special treatment